How to Bake With Coffee
Though rare, there are instances when you just might not be able to finish the entire pot of coffee, and that's OK - but don't you dare throw it out. Store it in the fridge for a serving of iced coffee the next day, or pour it into an ice tray an crush them up for a frozen treat to kick off tomorrow morning the right way.
If you'd rather stick to hot coffee, you could always try incorporating what's left over into one of these sweet recipes. Depending on how much is remaining, you could even try making both desserts. Throw on an apron and get to work - you won't want a baked good that doesn't include your favorite morning drink ever again once you taste these.
Coffee Squares
This simple recipe from Cooks.com combines coffee, cinnamon and sugar, and it has some raisins so you can convince yourself you're being healthy. Try whipping this up next time you have an abundance of java, or if you just want something to nibble on in the morning.
Ingredients
1 cup raisins
2/3 cup coffee
1/2 teaspoon cinnamon
2/3 cup butter
1 cup sugar
2 eggs
1 1/2 cups flour
1/2 teaspoon baking soda
1/4 teaspoon salt
1 1/2 cup confectioner's sugar (optional)
Directions
Preheat oven to 350 degrees. In a large bowl, combine raisins, coffee and cinnamon. Add in shortening, sugar and eggs, and mix together. In a separate bowl, mix flour, baking powder, baking soda and salt. Combine both mixtures and beat well. Place the batter in a greased pan and bake for 20-25 minutes. If you wish to add a glaze, mix together the confectioner's sugar and any remaining coffee until it becomes syrupy. Remove the loaf from the oven and cover with the glaze while it's still warm.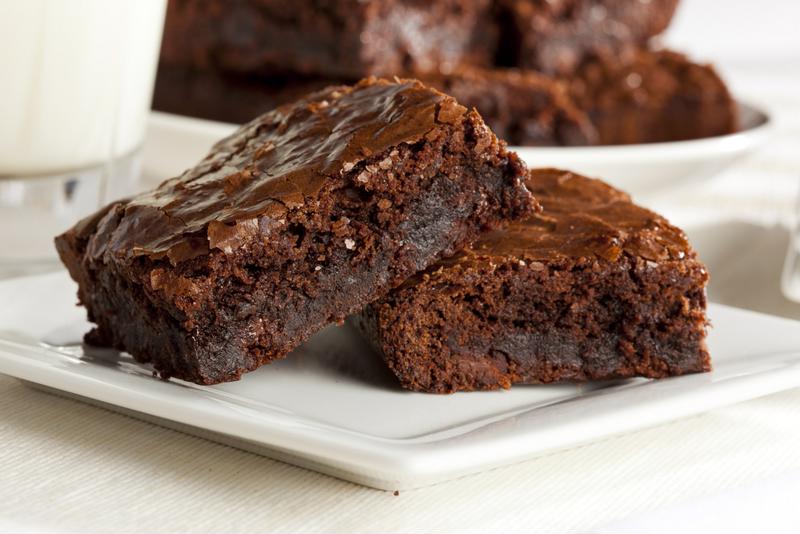 Easy Brownies
Instant brownies are quick and tasty, but they're even better when coffee is the main ingredient. Purchase your favorite box of brownie mix and swap out the milk or water with your leftover brew. You'll love biting into the fudgy coffee concoction.
Ingredients
2 eggs
1/4 cup coffee
3/4 cup vegetable oil
Brownie mix
Directions
Preheat oven to 350 degrees. In a large bowl, mix in brownie mix, eggs, oil and coffee, and mix well. Pour batter into a greased pan and bake for 21-23 minutes. Let them to cool completely before cutting so they stay in perfect squares and don't crumble.