How to Make Irish Coffee Two Ways
Tips and How To's
01/24/20
Irish coffee allegedly dates as far back as the 1940s, when a plane full of American passengers was forced to land in Ireland on its way to New York. It was bitterly cold, and the passengers needed something to keep them warm and perk up their moods. That's when Joseph Sheridan, the chef at the airport, invented one of the most popular hot drinks of today. He served a mixture of coffee, whiskey, and other ingredients to the passengers, and immediately won them over. When one asked if he was drinking Brazilian coffee, Sheridan corrected him and told him it was "Irish" coffee, and the name has stuck ever since.
Now that you're all caught up, here are two ways to master the art of the beverage.
Classic Irish Coffee
To stay true to this classic drink, try the most common recipe, which combines coffee, brown sugar and whiskey, and is topped off with heavy cream. The end result will be a sweet drink with a kick that instantly warms you up.
Ingredients
1 cup freshly brewed hot coffee
1 tablespoon brown sugar
1 1/2 ounces Irish whiskey
Heavy cream, slightly whipped
Directions
Prepare a glass for the coffee by filling with hot water and then emptying it. Pour in coffee and gradually stir in brown sugar until it's completely mixed in. Then, add whiskey and continue to stir. Top with whipped cream and serve immediately.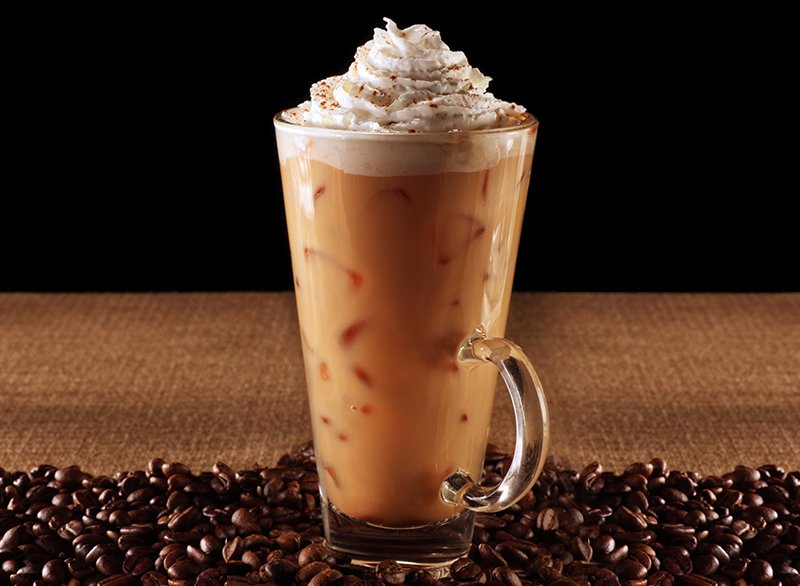 Icy Ireland
For a more modern approach, all you need to do is tweak the ingredients a little. It will give you an entirely different taste, all while staying true to the cultural origins of the drink.
Ingredients
1 cup brewed coffee, chilled
1 cup ice
2 tablespoons chocolate syrup
1 ounce Irish whiskey
1 ounce coffee-flavored liqueur
Whipped cream
Directions
Drizzle chocolate syrup into a glass and add ice. Pour in the coffee and add whiskey and coffee-flavored liqueur. Mix gently, and top with whipped cream.
Mr. Coffee® Brand reminds you to drink responsibly and follow all drinking laws.