How To Prepare the Best Tasting Coffee
Tips and How To's
03/27/15
We've said this before, and we'll say it again: Coffee is an art form. And, like most works of art, it's subjective. However, there are certain rules coffee artists can follow to make a pot of java that everyone can agree is the best tasting coffee out there. Here's what you need to do:
1. Store the Beans Properly
The journey to the best tasting coffee starts with proper bean storage. In the past, we've talked about the importance of keeping coffee grinds fresh and offered tips on how to do so. Here's a quick refresher: Keep beans in a closed container - ideally, a mason jar so their beauty is constantly on display - away from sunlight and extreme temperatures. Freeze them if you purchased in bulk and anticipate that they won't be used for a month or so. Always discard beans if they're left out longer than two weeks. Nobody likes old, stale coffee.
2. Use the Right Device
After you put all of that effort into keeping your coffee beans as fresh as possible, you want to keep the momentum going. Don't skimp by purchasing a device that brews coffee-flavored water. Instead, try something like the Mr. Coffee® 12-Cup Programmable Coffeemaker + Hot Shot Station, which provides you with the best tasting coffee there is. In minutes, you can brew a fresh pot of java and even prepare instant meals all at once.
3. Consider the Water You Use
It might seem like a minor detail, but water really does contribute to the taste of your coffee - and true coffee lovers understand that great tasting java is all in the details. Depending on the tap water in your city, it may be treated with minerals that have a metallic taste. Skip the tap and turn to filtered water when preparing your coffee. You might be surprised at how much of a difference it can make.
4. But Don't Water Down
Although water is essential to coffee brewing, it's possible to overdo it - specifically with iced coffee. Leave out a cold brew for too long, and it turns to a bland combination of milky, sugary water. Prevent this from ever ruining your day again. After brewing a fresh batch of coffee and letting it cool for a while, pour it into an ice cube tray and let freeze overnight. In the morning, use your coffee cubes to keep your drink cold. It's a simple, yet genius, hack to iced coffee.
5. Choose Your Favorite Mix-ins
Whether you're traditional and use sugar and cream or want to spice things up with cinnamon and homemade syrups, there are certain mix-ins that turn your coffee from good to great. Don't be afraid to try something new and different - you may just find your new favorite flavoring! Try this one concoction that's sure to satisfy taste buds: In a fresh cup of coffee, add in one dash each of cinnamon, nutmeg and brown sugar. Pour a splash of condensed milk, and mix together for an extra sweet morning brew!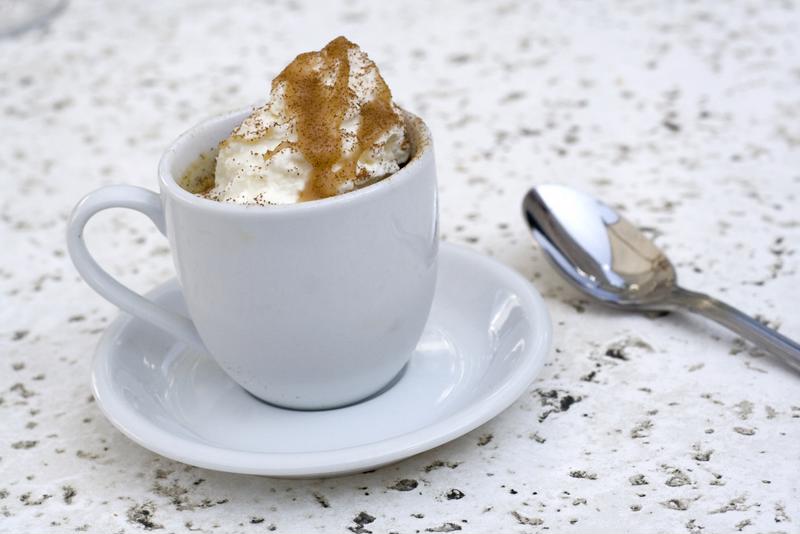 6. Make It a Work of Art
You know when you're at a fancy restaurant and your dish comes out looking too pretty to eat? You can do the same with your coffee. Grab your favorite mug (bonus points if you can find a matching saucer). Serve the drink while it's steaming hot, and keep a fun stirring utensil next to it - try dipping a spoon in chocolate and letting it harden beforehand, or simply place a stick of rock candy on the saucer with the coffee. Your guests will love waking up to a beautifully crafted cup of java.