5 Coffee Cocktails Every Bartender Needs To Know
Give coffee bar a whole new meaning next time you host a party for friends. Instead of the same-old, same-old cocktails, show off your bartending skills and impress guests with a smorgesboard of coffee concoctions.
The next time you throw a party, consider trying out some of these deliciously decadent alcoholic coffee drinks. Make a small placard with a list of the drink names a brief description to really entice your friends. They'll be amazed at how many ways there are to use coffee in their late-night beverages. When consuming alcohol, always remember to drink responsibly.
1. Irish Coffee
This drink is perhaps the most well-known alcoholic coffee recipe. Nevertheless, you're sure to serve a couple, so you need to have the proportions memorized.
Ingredients:
3/4 cup brewed coffee
1 teaspoon brown sugar
1 shot Irish whiskey
Cream, to taste.
Directions
1. Brew coffee using your preferred method. The Mr. Coffee® Optimal Brew™ 10-Cup Programmable Coffee Maker is perfect for this job.
2. Combine the coffee, sugar and whiskey into a mug and top with cream.
2. Espresso Martini
This drink is easy make, yet impressive to look at. The process is quite similar to making a traditional martini.
Ingredients:
1/4 cup espresso
1 shot vodka
1 1/2 shot coffee liqueur
Chocolate candy, for garnish.
Directions
1. Brew the espresso using your preferred method.
2. Fill a shaker with ice, then combine the espresso, vodka and coffee liqueur inside. Shake vigorously.
3. Strain the drink into a martini glass and garnish with a piece of chocolate, if desired.
3. The Mountain Top
This drink is so called because it resembles a snowy mountain peak. It's best served in a clear glass to can appreciate the contrast between the dark cocktail and the white, whipped topping.
Ingredients:
1 cup coffee
1 shot vodka
1 shot hazelnut liqueur
Whipped cream, for topping.
Directions
1. Brew the coffee using your preferred method. The Mr. Coffee® Electric French Press is a good choice for this drink.
2. In a tall glass, stir together the coffee, vodka and hazelnut liqueur. Top with a generous amount of freshly whipped cream.
4. Raspberry Coffee Cocktail
This drink is great to serve after dinner or with dessert. It's rich and lightly fruity, making it like eating a delicate gourmet candy.
Ingredients:
1/4 cup brewed coffee
1 shot raspberry liqueur
1 shot coffee liqueur
1/2 shot vodka
Chocolate shavings, for garnish.
Directions
1. Brew the coffee.
2. In an iced shaker, combine raspberry and coffee liqueurs and vodka. Shake well, and strain into a glass.
3. Add the coffee, stir, and top with chocolate shavings.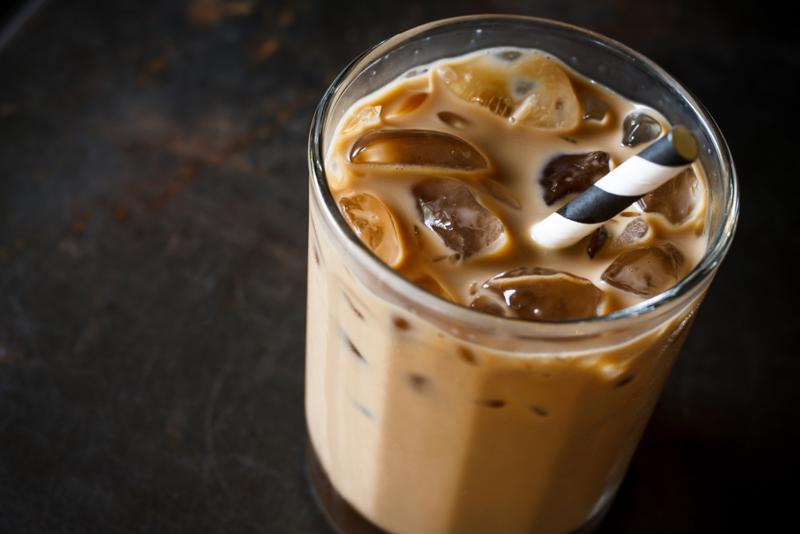 5. Rum Coffee
This iced drink is great for those who want spice in their life. It's refreshing and easy to mix.
Ingredients:
1 cup brewed coffee
1 shot spiced rum
1 shot butterscotch schnapps
Sugar, to taste
Whipped cream, for garnish.
Directions
1. Brew the coffee and pour into an ice-filled glass, leaving room for the other ingredients.
2. Add the rum, butterscotch schnapps and sugar. Stir until well combined.
3. Top with whipped cream if desired.
With these specialty drinks, your parties will be the talk of the block. Just make sure you have enough ingredients on hand, because your neighbors are sure to come knocking!