Enjoy Fantastic Fall Flavors with These Espresso Recipes
The Mr. Coffee® Cafe Barista is a powerful yet sleek machine pulls the perfect shot of espresso every time. It's now easier than ever to brew authentic tasting crema topped espresso, and so much so, that you might want to use espresso as a key ingredient in delicious recipes that bring out fall flavors:
Caramel Latte
One of the quintessential tastes of fall is caramel. This creamy, sweet treat is amazing as a topper for ice cream, a dip for apples and even an addition to your coffee routine in a caramel latte. To start, pour a caramel syrup into your latte cup. You can always add more once the drink is complete, so opt for a small amount if you're unsure of how sweet the drink will be. Next, choose how many shots you'd like. For some serious caffeine and a rich coffee flavor, opt for two shots. You can also use decaffeinated espresso beans if you're not looking for a little pick-me-up. Use your Mr. Coffee® Cafe Barista maker to pull the shots directly into the already-carameled mug. Use a spoon to stir the caramel into the espresso, thoroughly mixing the two. The Cafe Barista will steam your favorite milk and add it to the caramel espresso, leaving foam at the top for extra texture. Sprinkle the finished drink with a dash of cinnamon or nutmeg to really bring out those fall flavors.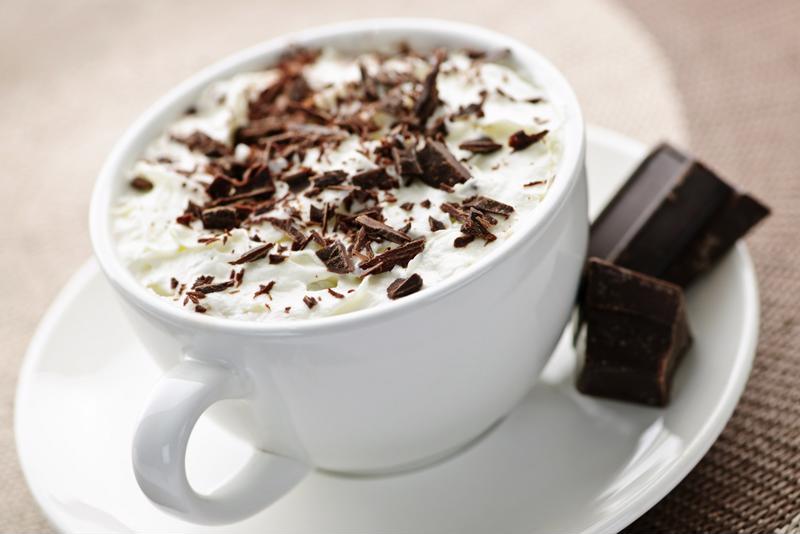 Dark Chocolate Peanut Butter Cappuccino
With the falling temperatures, many people turn to warm, rich drinks to keep them cozy. It's not unusual to eat more peanut butter products than usual, from digging into those Halloween pb cups to slathering the spread on toast. Why not add it to your coffee too? To make a dark chocolate peanut butter cappuccino, place dark chocolate chips into a coffee cup. Add a pump each of caramel and peanut butter syrup. Pull a shot of espresso into the cup and stir until it becomes a delicious, muddy mix. The Mr. Coffee® Cafe Barista will add six ounces of frothed milk. Top off your tasty concoction with whipped cream and a few more chocolate or peanut butter chips. This drink makes a great afternoon sugar rush or an awesome dessert.
Peppermint Affogato​
Have you ever seen someone enjoying ice cream with espresso at a fancy restaurant? This amazing treat is called an affogato. It's an excellent dessert, or even addition to breakfast! For a peppermint affogato, you can use minty ice cream or add the mint flavoring to the espresso with the help of peppermint syrup. Use a Mr. Coffee® Cafe Barista machine to pull a shot of your favorite dark roast. Pour the freshly-brewed shot over one scoop of icecream in a teacup. Eat it quickly for an indulgent mix of creamy flavor and coffee. Or, let the affogato sit momentarily so the hot espresso melts away the ice​ cream, leaving behind a thick, minty drink to enjoy.