5 Travel Destinations for Coffee Lovers
Good news, coffee lovers and world travelers:
Many of your top travel destinations may also be the world's best for coffee – especially if you're planning an equatorial getaway. In fact, there are few regions of the world that haven't developed a profound cultural appreciation for coffee. Here are our top-five recommended travel destinations for coffee lovers:
1. Hawaii
Mark Twain is believed to have once said that Kona coffee has "a richer flavor than any other." Of course, he was referring to the coffee beans cultivated on the Big Island's Western slopes of Hualalai and Mauna Loa, where the afternoon rain is more like a gentle mist, and the easterly trade winds billow softly toward the ocean. These hospitable conditions have given rise to one of the best coffees in the world, and in a place that happens to be a top travel destination. In recent years, Kauai – the oldest and westernmost island of the volcanic archipelago – has also stepped up its coffee game. The Garden Isle is now home to the largest coffee farm in the U.S., and tours are free for visitors. Since it's not everyday you go to a coffee farm in Hawaii, make sure you pack a few beans for the road. When you get home, grind them in your Mr. Coffee® Coffee Grinder for a fresh Hawaiian brew.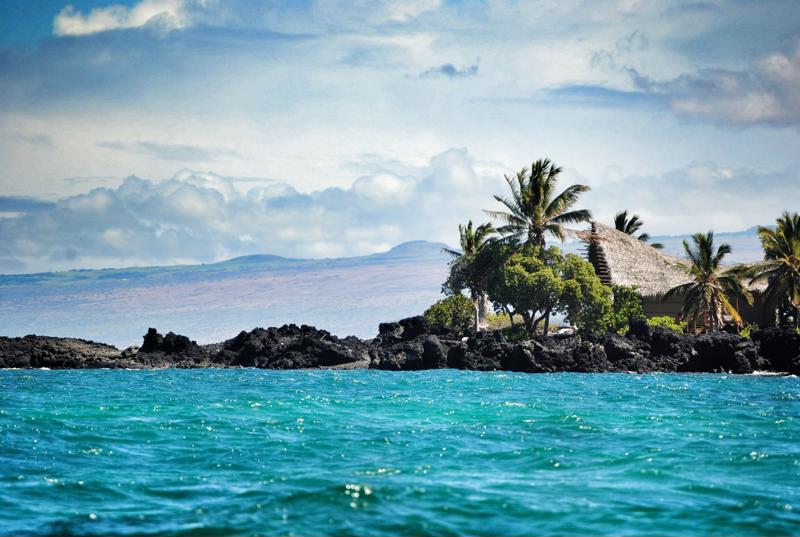 2. Melbourne
If you have any interest in traveling to the land Down Under, make sure you add "coffee in Melbourne" to what is surely an already epic itinerary. Coffee is such a big deal in Melbourne that the city has its own coffee publication called the Melbourne Coffee Review. That's not all. Melbourne is also host of its own international coffee expo, which takes place March 30-April 1 this year at the Melbourne Showgrounds. If you aren't able to make this year's expo, don't fret: it's an annual event. And if you do make it over there, make sure you also take Melbourne's Coffee Tour. This gem will walk you through the city's rich coffee history, making stops at storied cafes where you'll have a chance to sip the local flavor (we recommend the Piccolo latte).
3. Kenya
With 56 national parks, Kenya has earned its reputation as the safari capital of the world. In addition to exotic wildlife, one of the world's most vibrant cities in Nairobi and a stunning array of beaches, Kenya also happens to be a chip off the old block. In this case, the block is Ethiopia, which is believed to be the birthplace of coffee. Kenya's central highlands have acidic soil and the perfect amount of sunlight for growing. So while you're out and about, take a break from all of your safaris and partake in one of several coffee tours leaving from Nairobi. Make sure you visit some more famous local cafes, too.
4. Colombia
Colombia's coffee-growing districts (called the Coffee Triangle) only recently made it back on the world-travel menu, and thank goodness. Budding along the verdant slopes of the Andes are some of the world's finest coffee plants. Tourists are welcome to explore the grounds – and even spend a few nights in these surreal mountain surroundings. Charming accommodations such as the lovely Hacienda La Cabaña and the colorful Rancho de Salento will put you up in the heart of coffee country. If you're more of a city-dweller, make your way to Bogota, just a few hundred miles east. Colombia's capital city has a burgeoning cafe scene, and plenty of guided tours to boot. Oh, and don't forget to take some beans home with you, so you can experience the rich flavors of Colombian coffee through your Mr. Coffee® Simple Brew.
5. Vienna
Whether you're stopping in as part of a European backpacking adventure, seeing a show at the Musikverein or sticking around for a while, make time for Viennese coffee houses. In 2011, UNESCO dubbed these cafes collectively as an "Intangible Cultural Heritage." Every day at 3 p.m. the city partakes in Kaffeejause​, the age old tradition of enjoying coffee and pastries. Stop by some of the oldest cafes in the Western world. Nibble on some schnitzel or apple streudal. Order a warm, fresh-roasted cup of your favorite brew. Stay a while. Then, do it all over again the next day at the same time. As the late great Kurt Vonnegut once said, "If this isn't nice, I don't know what is."