New Year, New Brew: Coffee Resolutions
Yes, going to the gym is great —but why not also focus your New Year's resolutions on other important things in life, like treating yourself to truly delicious coffee? Plus, you can save money by making it yourself! It might be as simple as using a coffee grinder or a milk frother at home. Or maybe it's time to try some new coffee recipes. You also might be ready for some new equipment for specialty coffee drinks, like an espresso maker or pour over coffee maker. No matter what types of coffee you're serving up, here are some ways you can improve your brewing process, and serve the best coffee you can in the new year.
Resolution #1: Learn Some New Coffee Recipes
Sometimes a cup of black coffee is just what you need in the morning. But sometimes shaking things up is also just what you need! Check out these awesome coffee recipes that speak to your taste, then resolve to master a few over the next couple of months. In no time you'll be a master barista, wowing your guests…and yourself!
Resolution #2: Pick Up Some New Gear
Do you love the rich taste of pour-over? Consider making some room on your kitchen counter for the Mr. Coffee All-in-1 At-Home Pour Over Coffee Maker. It takes the guesswork out of this style of gourmet coffee, so you can easily savor it at home. If you like a good strong espresso, or a delicious cappuccino, try the Mr. Coffee Cafe Barista. This Mr. Coffee espresso maker and cappuccino maker lets you create a variety of specialty drinks right in your kitchen. The Mr. Coffee One-Touch Coffeehouse coffee maker also serves up espresso and cappuccino. Whatever your favorites when you head to the coffee shop, the best coffee maker for you will let you make those delicious drinks at home.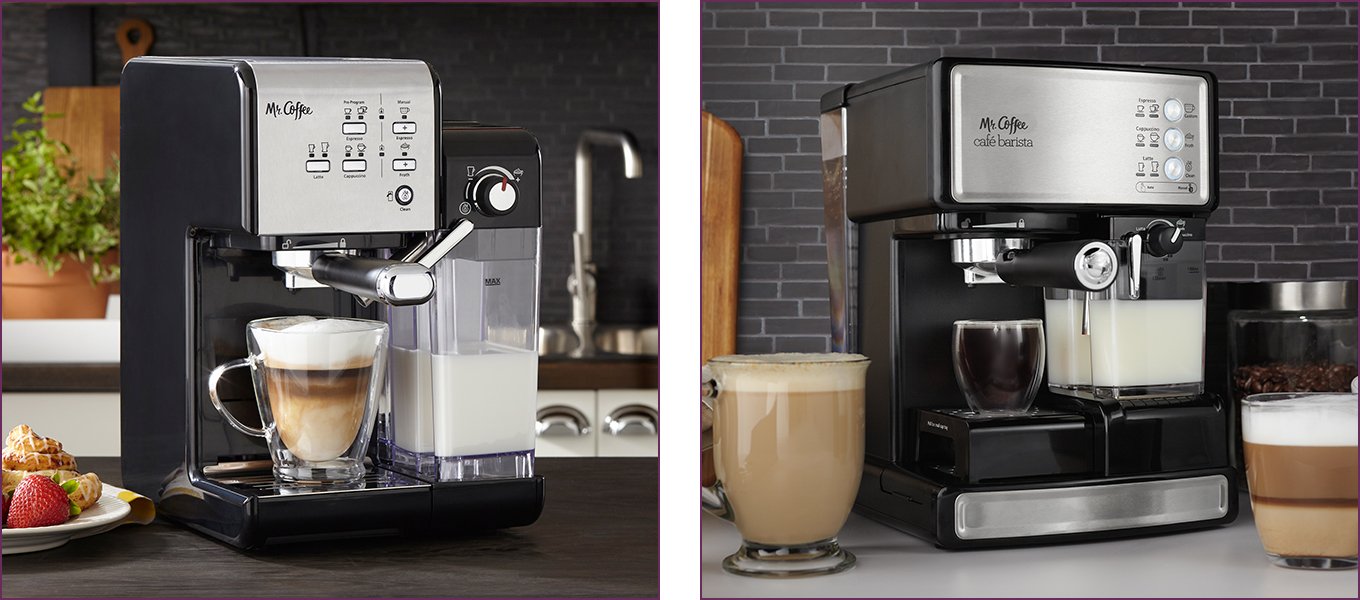 Resolution #3: Pay Attention to the Little Things…
The Mr. Coffee® Milk Frother lets you craft gourmet quality lattes and cappuccinos with the press of a single button. Another small addition that can make a big difference is the Mr. Coffee® Burr Mill Grinder, which you can use to grind regular coffee beans and espresso beans. If you aren't using a coffee bean grinder to grind beans at home, you don't know what you're missing; burr grinders or a blade grinder can make a big difference in extracting a bean's flavor. A clean coffee maker can also mean better tasting coffee.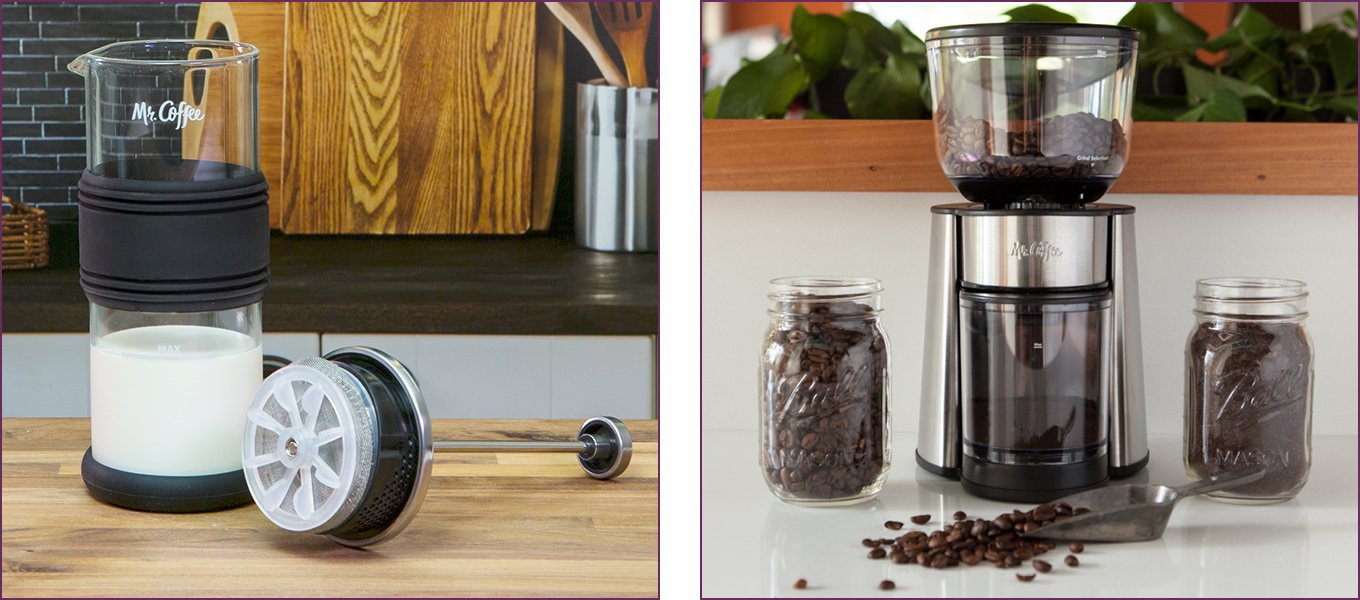 And OK, so it's not small, but the Mr. Coffee 12 Cup Programmable Coffee Maker with Dishwashable Design lets you put the parts that come into contact with coffee grounds through the dishwasher. And speaking of clean, this coffee maker, and many other Mr. Coffee coffee makers, include or are compatible with Mr. Coffee water filtration systems, which help filter out impurities and chlorine—another way for your coffee to taste even better.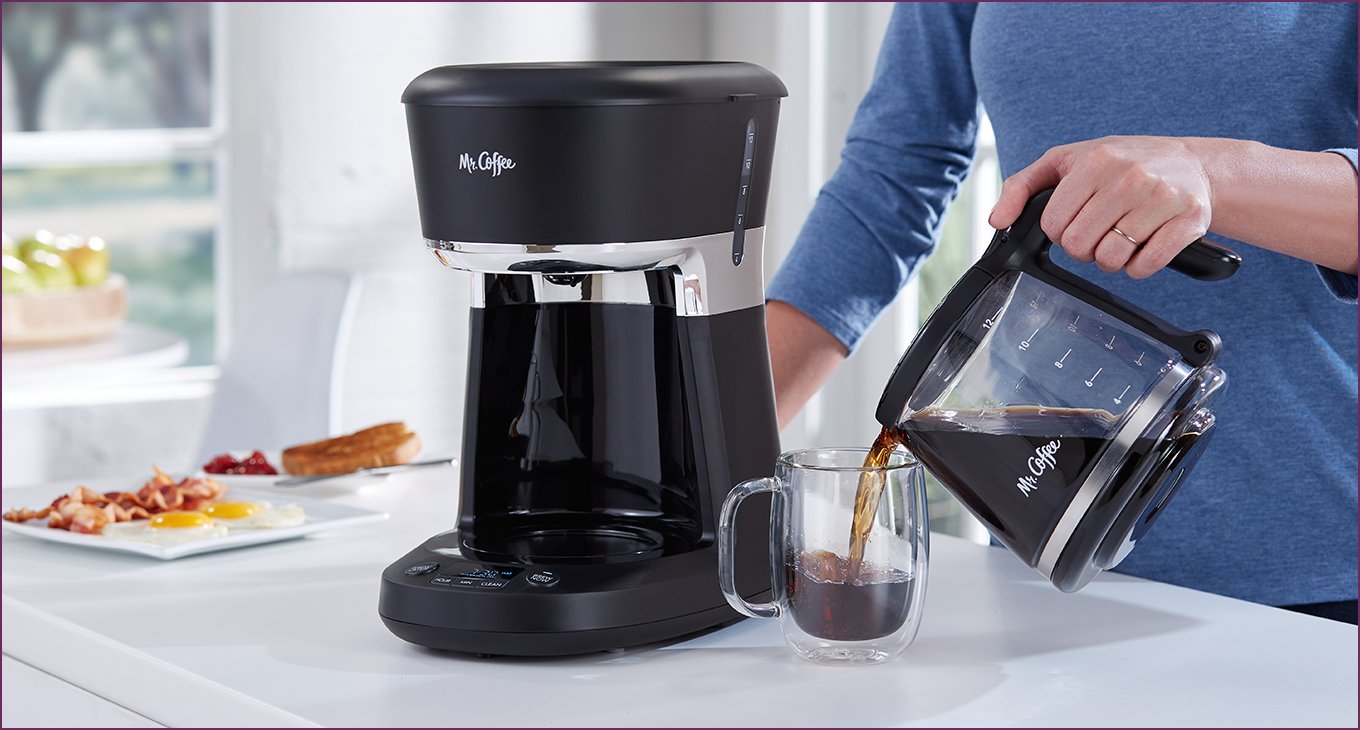 Resolution #4: Go Greener
Making coffee at home is a much greener option. Looking for a single cup coffee maker, or just need to make a smaller amount? The Mr. Coffee Hot Cup Single Serve Coffee Maker lets you make just the amount you need—up to 12 oz.—of full bodied coffee. No pods needed, just add ground coffee. It even accommodates your travel coffee mug, so you can take your coffee on the go. Many Mr. Coffee coffee makers are also compatible with, or come with, a reusable coffee filter…just wash and replace whenever you use it.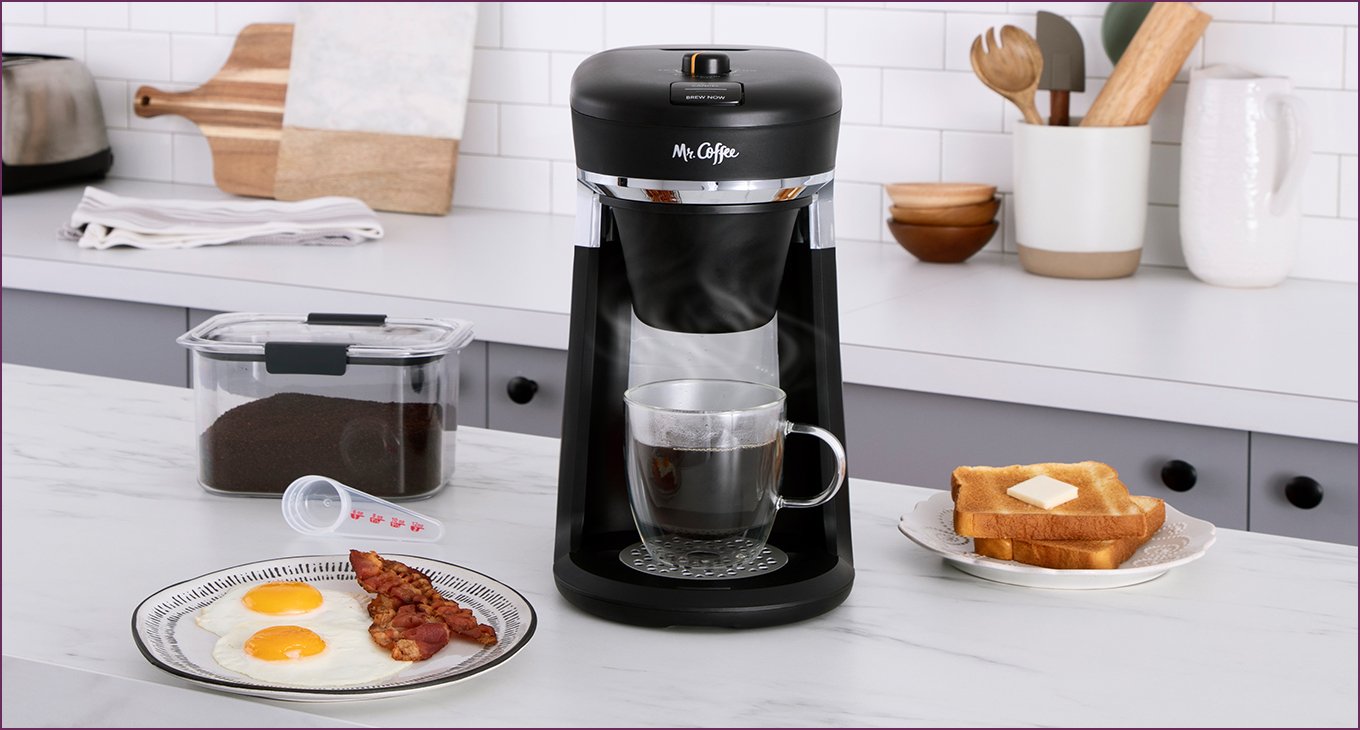 Resolution #5: Share More Coffee
Yes, it's lovely to have "me time" and indulge in a cup while you're scrolling through your feed. But coffee can be even more wonderful shared with friends and family. Rather than meet at the coffee shop, avoid the crowds and noise and invite your neighbor over for a cup. Or create some specialty coffee drinks to wrap up a dinner party, or have a heart-to-heart with your moody teenager (or spouse) over a comforting latte. If this sounds good, we have the perfect coffee maker for you. The Mr. Coffee Occasions Coffee Maker is ideal for whatever coffee and conversation you're looking for…it's like having a drip coffee maker, latte maker, cappuccino maker, and espresso maker all in one, so you can serve up everyone's favorites, from simple to gourmet coffee, right in your kitchen. No matter what you're serving, make someone's day with a cup of coffee this year—that should be a New Year's resolution that's easy to keep.