3 Delicious Coffee Drinks That Are Perfect for Spring
Spring has (finally!) sprung, so it's a great time to add some new coffee beverages to your rotation. We've rounded up some of our favorite coffee recipes below for you to brew—and enjoy—right at home.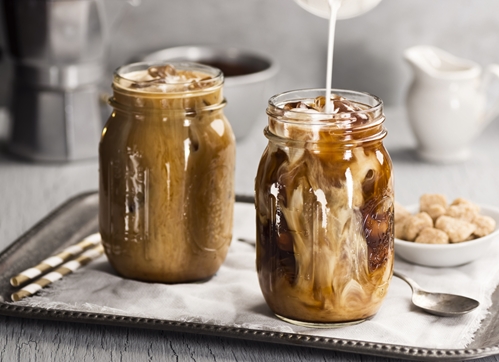 Vanilla Iced Coffee
Warmer temperatures mean it's time for colder coffee! For bold iced coffee that's not watered down, brew it in a Mr. Coffee Iced Coffeemaker. Then, add a splash (or two) of vanilla syrup, your favorite milk, and enjoy.
Ingredients:
1 full serving of iced coffee

2 tbsp of Torani

®

Vanilla Syrup

Cream or milk to taste

Ice
Instructions:
After iced coffee is brewed, add Torani syrup and milk, then stir and enjoy!
---
Mocha Coffee
Comfort in a cup, mocha is a great end-of-day treat. For the best flavor, brew this perennial favorite with coffee from fresh beans, ground in a Mr. Coffee® Multi-Grind 12-Cup Automatic Coffee Grinder.
Ingredients:
2 cups hot brewed coffee

2 tbsp unsweetened cocoa powder

2 tbsp sugar

4 tbsp milk
Instructions:
Pour hot coffee into 2 mugs, then add cocoa, sugar, and milk. Stir and serve.
---
Coffee Calypso
Celebrate the new season with this indulgent coffee concoction. Brew your coffee using the Mr. Coffee 12-Cup Programmable Coffee Maker, and then add crème de cacao, sugar, and whipped cream.
Ingredients:
1/2 cup of hot coffee

2 tbsp of dark crème de cacao

1 tsp dark brown sugar

2 tbsp of whipping cream

1/2 tsp of instant coffee granules
Instructions:
Pour freshly brewed coffee into a mug, then add crème de cacao and sugar, and stir well. Add whipping cream, sprinkle with coffee granules, and serve.