What Is the Best Coffee Maker for Mom?
For many moms, coffee is the fuel that helps them get through the day. With Mother's Day fast approaching, it's the perfect time to get Mom the coffee maker that fits her needs. Because we know that every mom is unique, we've created a helpful guide to help you find the best Mr. Coffee® coffee maker for the mom in your life.
For the Cool Mom
If your mom is fluent in emojis, has more Instagram followers than you, and can't go about her day without first picking up an iced coffee, she is the definition of a Cool Mom. For the Cool Mom in your life, we recommend the Mr. Coffee Iced™ Coffee Maker.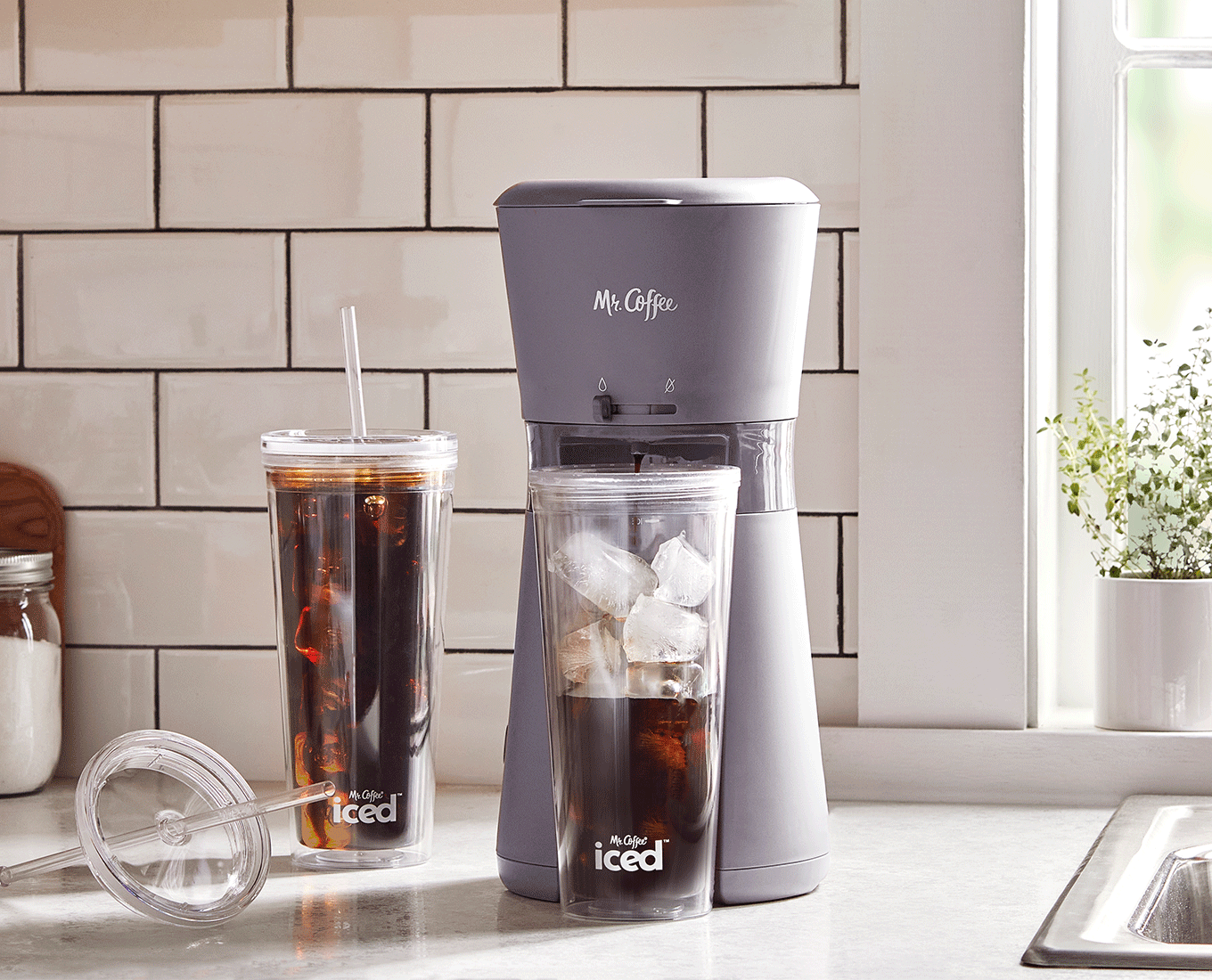 The Iced Coffee Maker is equipped with everything Mom needs to make refreshing iced coffee at home in just minutes, then take it to go. Best of all, it cuts out the café, so Mom never has to wait in a long coffee shop line again. With Mr. Coffee Iced, brewing flavorful iced coffee is simple: measure out ice, water, and coffee grounds using the easy-to-use measuring system, press brew, then enjoy! Mom can also add all of her favorite flavorings and milks to customize her coffee exactly how she likes it. Check out these great iced coffee recipes with Torani® syrups.
And when Mom is on the move, the Mr. Coffee Iced Coffee Maker comes with a stylish and reusable double-wall insulated and BPA-free tumbler that keeps her iced coffee colder longer while she conquers the day.
For the Selective Mom
If your mom is a Selective Mom, she's the type of mom who knows exactly what she wants, and when it comes to coffee, she wants options. Whether it's popping in a coffee pod before she heads out the door or it's brewing a whole pot to get her through the day, Mom deserves a coffee maker that can do it all. That is why the Mr. Coffee Pod + 10-Cup Space-Saving Combo Brewer is ideal for her.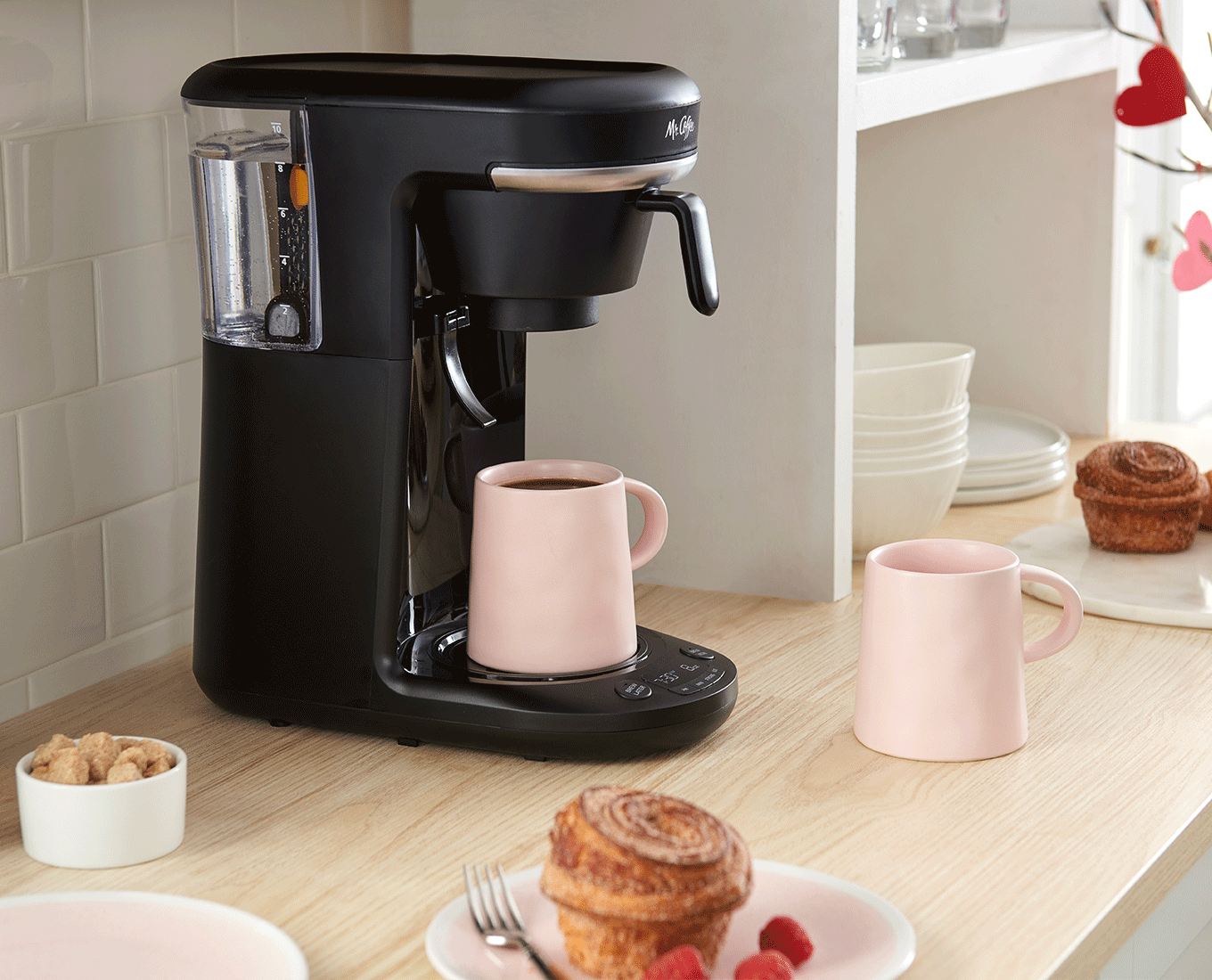 The Pod + 10-Cup Space-Saving Combo Brewer gives Mom the options she wants, when she wants them. This programmable coffee maker lets Mom brew a single cup using a pod or K-Cup*, or the reusable single-serve filter, and also lets Mom brew up to 10 cups into the thermal carafe. With the Brew Later feature, Mom also has the option of programming her brewing ahead of time, so she can wake up to fresh coffee every morning. The Strong Brew Selector lets Mom further customize her coffee and brew a bolder, stronger cup with the touch of a button.
With a compact design, this coffee maker saves up to 50% more countertop space** and fits perfectly on any countertop. And if Mom is concerned about cleanup, the Mr. Coffee Pod + 10-Cup Space-Saving Combo Brewer features a removable reservoir for easy filling and cleaning. This Mother's Day, get your mom a coffee maker that brews exactly what she wants, when she wants it.
For the Fancy Mom
If your mom has a more refined taste, and usually prefers espresso or specialty drinks, she is what we like to call a Fancy Mom. Sometimes she is in the mood for a rich espresso while other times she wants something fancier and frothier. That is why the Mr. Coffee 4-Shot Steam Espresso, Cappuccino, and Latte Maker is perfect for her.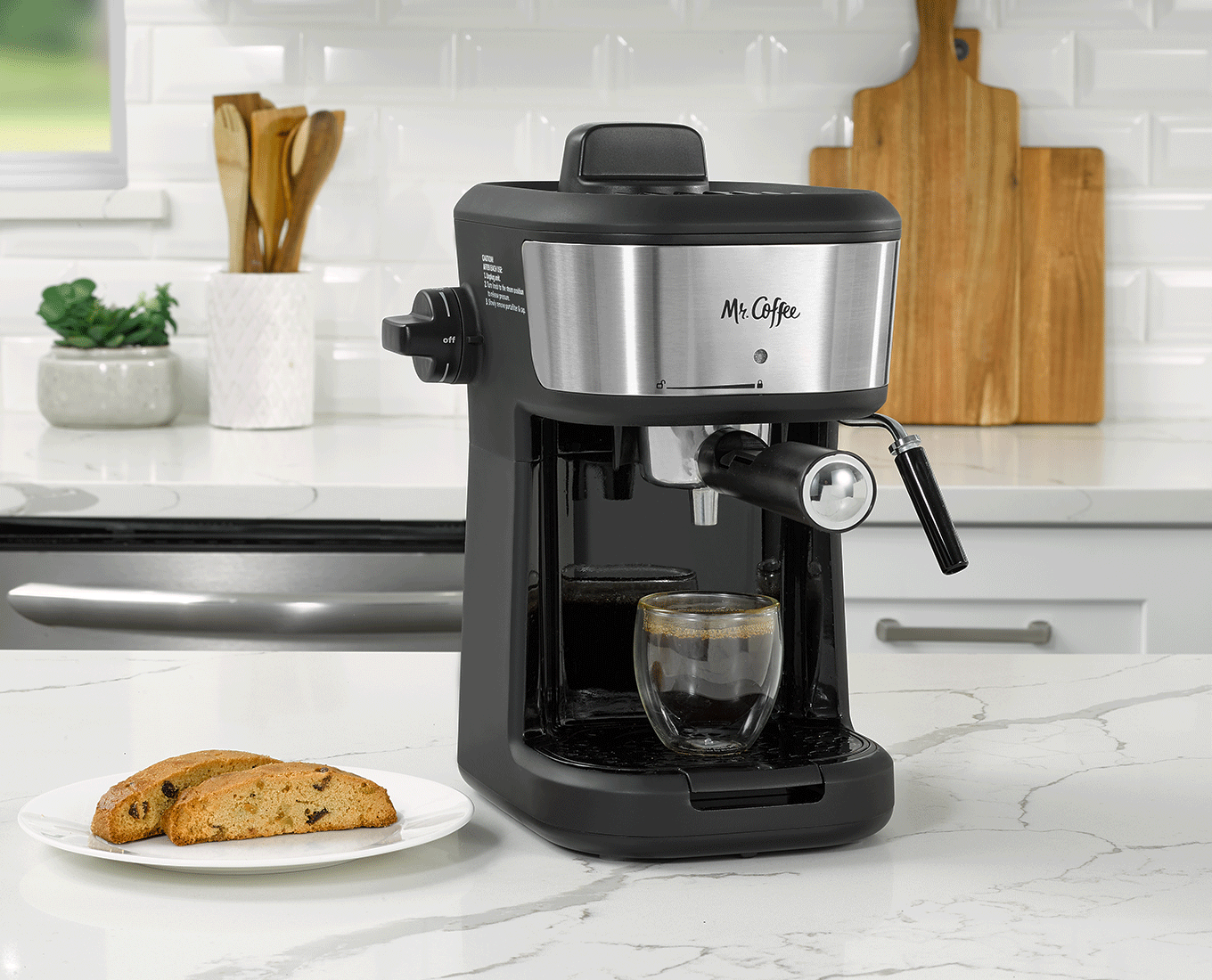 The 4-Shot Steam Espresso, Cappuccino, and Latte Maker allows Mom to be her own barista, right at home. Equipped with a powerful frother, it's easy to whip up everything from delicious lattes to light, frothy cappuccinos, and even Cuban coffee.
The stainless steel frothing pitcher and integrated frothing wand make it easy to effortlessly create Mom's favorite café-style drinks. With an easy water-measuring system and included measuring scoop, your mom will be able to create her favorite espresso coffee drinks in no time. The 4-Shot Steam Espresso, Cappuccino, and Latte Maker will have your mom whipping up delicious specialty drinks in the comfort of her own home.
For Your Mom
Whether you have a Cool Mom, a Selective Mom, or a Fancy Mom, Mr. Coffee has the perfect coffee maker for her. Don't forget, Mother's Day is right around the corner! This year, be sure to get Mom a coffee maker that fits her daily routine and suits her tastes.
Don't see the coffee maker that is the best match for your mom? Check out our wide selection of classic brewers, iced, and specialty coffee makers, and find the gift guaranteed to make Mom perk up this Mother's Day.
*K-Cup® is a trademark of Keurig Green Mountain, Inc. Sunbeam Products, Inc. is not affiliated with, endorsed by, or sponsored by Keurig Green Mountain Inc.
**Compared to models BVMC-PSTX91RB and BVMC-HC-CIP